Dear Trader:

Thank you for taking the time to read this. It's very important to all of us.

Given the many large price swings these days in all the capital markets, traders have understandably directed their attention and efforts to day trades and short-term trades. On the other hand we know from considerable fact and experience that the really big money is made in the big move. This fact holds true in all the markets. The ability to buy a stock at $40 a share and sell it 16 months later at $83 a share is what it's all about. Very few investors can do this. Why? Because we are constantly confronted with, assaulted by, and challenged by the news both domestically and internationally. Furthermore, geopolitical influences on the markets are more pronounced than ever before. The internet with its ability to disseminate news instantly across the globe exacerbates the problem by influencing emotionally based decisions. To put it simply, the deck is stacked against the individual investor. To overcome this problem individual investors turn their money over to professional money managers, many of whom have a longer-term perspective and know how to put the news in its proper place, furthermore, who have the ability to use the news to their advantage.

It's Time to Take the Power Back

On many occasions when I look over the results of my long-term investments, I am pleased and thankful to see how wonderfully they have performed. While it's true that recent growth in investment portfolios has been a function of the long-lasting bull market, the fact remains that unless you know how to take advantage of these long-term trends they won't do you any good. On many occasions I've been asked to present a webinar focused specifically on how to use my trading methods in the bigger timeframe as investment tools. And I can do this very easily because this is what I do when I invest. I realize that this topic may not appeal to everyone, however, I do believe that you can take the power back by managing your own long-term investments rather than giving up a percentage, a management fee, and incentive fees to professional money managers.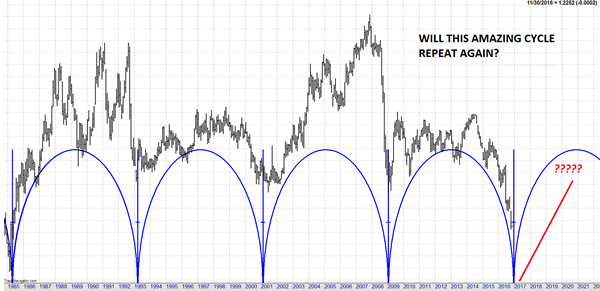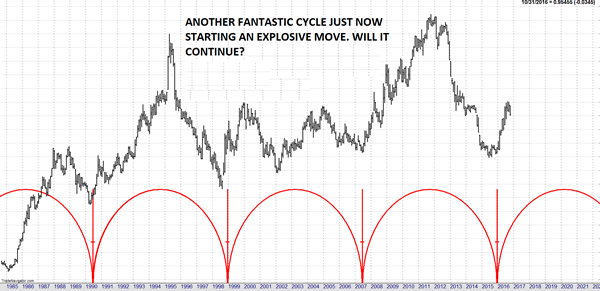 What my intermediate and long-term investing webinar will teach you

My new webinar will consist of three sessions of 90 minutes each on three consecutive Saturdays. Here is a partial list of what I will teach you:
• The importance of intermediate and long-term investing
• How investing differs markedly from trading
• Why investing is easier than trading and produces more profit
• Specific investing methods, timing and triggers
• How to allocate your investment dollars
• Intermediate-term seasonal trades
• Using LEAP options as an investment vehicle
• How to avoid exiting too soon
• Trailing stops to ride the big moves
• Behavioral issues that inhibit success
• Winning procedures and rules
• Real-Time examples
• Trades initiated and followed through week by week
• Cycles as a primary investment decision-making tool
• Three 100% rule-based investment timing strategies
• And much more
Why now?
While stock markets throughout the world are pushing higher almost every day, many markets in the commodity sector are just now beginning their big moves. Given the many ETF's available on specific commodities, investment opportunities abound. I want to show you exactly how to get on board big moves that are only now in the early stages of their cycles. Everything I teach you will be rule-based, specific, process-based, and complete with examples.

To register:

If you subscribed to my one-year webinar package deal, this webinar will be yours at no charge. If you are a subscriber to any of my services, you qualify for the discount client price. Click the appropriate link below.

If you have any questions, write me:jake@trade-futures.com

Truly,

Jake Bernstein